Newsletter
---
Sunday, February 16, 2014

We just finished up the Dogwood Arts Festival House and Garden Show. We had a great time meeting new potential clients and discussing their upcoming landscaping needs. We are looking forward to working on many of their upcoming projects! Below are a few pics of our Grand Garden display.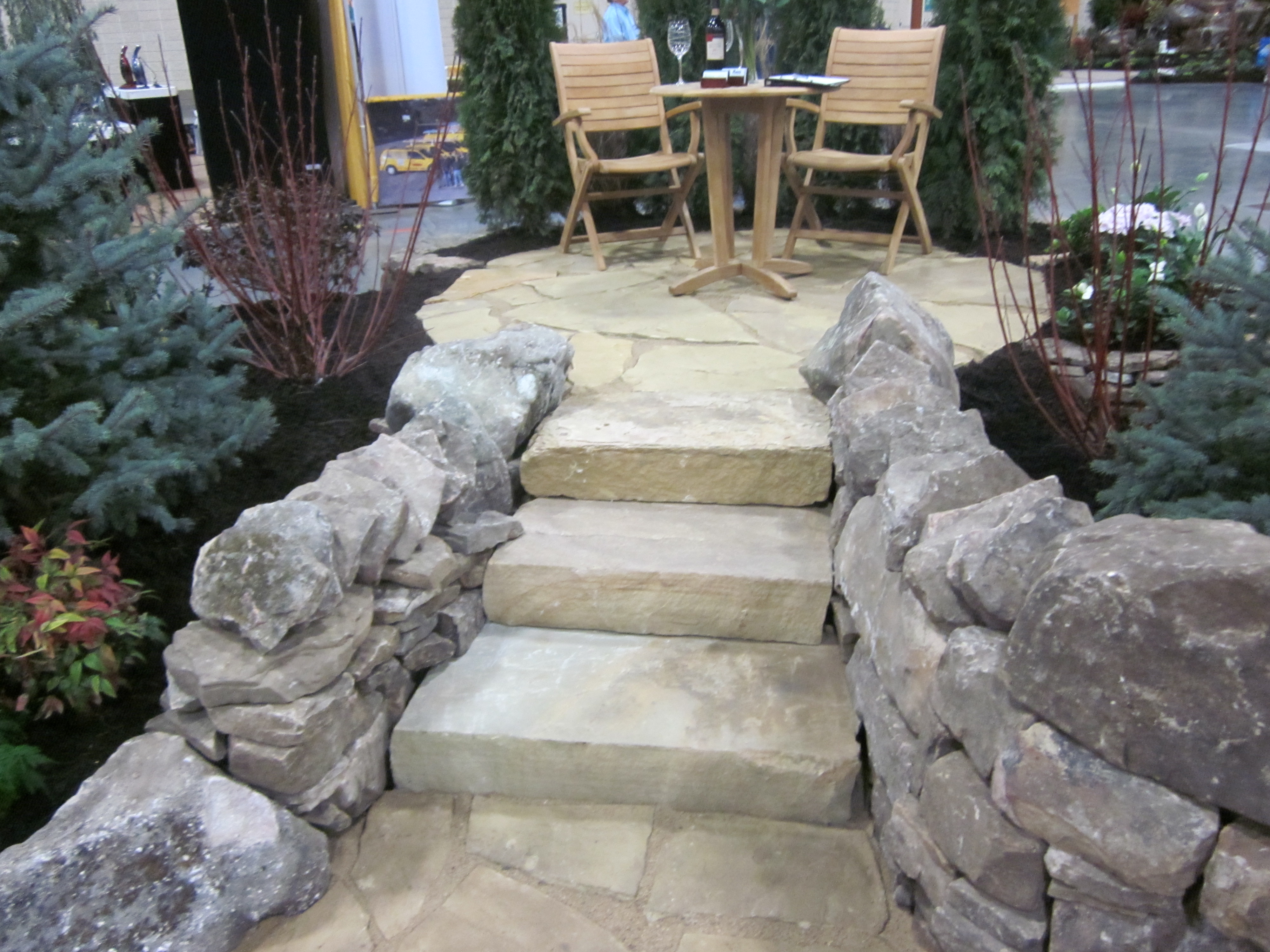 ---
Thursday, November 21, 2013
Just finished up this paver patio and connnecting walkway with some seat walls. This area was basically just mud and was not being used. Now they have a functional space under their deck. We also installed an underdecking system to keep the patio dry.
---
Monday, July 22, 2013

We recently installed this patio with firepit, sitting walls, and column planters.

Part of the same project as the picture above, this is a custom built western red cedar pergola we installed.

---
Wednesday, May 8, 2013
We just finished this custom built western red cedar pergola. There is no exposed hardware (bolts, nuts, etc.) on this pergola. We applied a Sikkens Stain in the Teak color.

---
Sunday, March 3, 2013
Here are some pics of a cut stone step hardscape we did. There were hints of blue, gray, and brown in most of of the stones which gave it a great look.

---
Sunday, December 16, 2012
We just finished this blue stone walkway with cut stone steps leading down to it for a client in west Knoxville, TN.

---



Thursday, October 24, 2012

This is a paver ribbon driveway we installed. This style of driveway breaks up what would normally be a large impervious area and creates less runoff during heavy rains. Consider this eco- friendly option when you plan on having a custom driveway installed.


---
Monday, October 15, 2012
Here is a paver driveway we just finished. It was a Belgard three piece random pattern. The client was extremely thrilled.
---
Thursday, September 6, 2012
Beat the Heat Special!
Offering 20% off any Hardscape installed before October.
Includes: patios, retaining walls, walkways, sitting walls, steps, water features, dry creek beds, and firepits
(*10% off fireplaces)
You can visit our Contact Us page or call us at (865) 963-2735 to schedule a free on-site appointment.